Welding Recruitment Event
Monday 29 November 3.30-6.30pm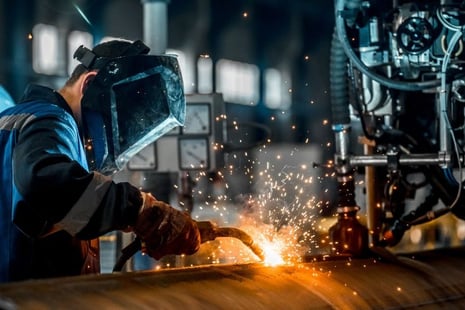 This is a unique opportunity to be a key player in delivering the skills response to the largest construction project in Europe: the Hinkley Point C new nuclear build. Our Engineering and Welding Centres are at the heart of that response and you will be playing a significant part in the success of the College's response to that outstanding opportunity.
Working with exceptional colleagues within the Engineering and other College teams, this is a rare opportunity to demonstrate your effectiveness in a high profile, stimulating and rewarding environment.
Our range of Engineering and Welding trade programmes already provide exciting career opportunities for students and apprentices. Your skills and experience will bring credibility and impact to these candidates and on the Engineering sector as a whole.
We are looking for someone who will provide effective leadership and management across a College department, which inspires a passion for teaching and learning, drives continuous quality improvement, realises opportunities for growth and development, listens and responds to employer and sector challenges and maximises student success and progression.
We have the following vacancies. Join our team in the new state of the art Welding Centre of Excellence!
Available Roles
Welding Lecturer-full time-Immediate start
Welding Technician-full time-Immediate start


We're also looking at recruiting other specialist roles including Pipe Fitting lecturer/assessor and Specialist Welding trainer/assessor in 2022. If you are interested in attending this event, please register your interest below:
About the Roles
Do you have experience of large project pipe fitting, pipe welding or pressure vessel welding?
Do you want to move 'off the tools' to become the Trainer who helps train and assess the next generation of pipe fitters or pipe welders on the largest construction project in Europe – Hinkley Point C new nuclear power station? We'll invest in you so you can deliver the job responsibilities.
OR
Are you already training/assessing pipe fitting or pipe welding and looking for a fantastic career opportunity at the forefront of the Engineering Construction training for the UK's next nuclear new build ready workforce?
Do you want to work in a purpose built, high quality environment within a talented and dedicated team?
This could be the perfect opportunity for you!
Working for Bridgwater and Taunton College
If you are interested in attending our Welding Recruitment event on Monday 29 November, 3:30-6:30pm, please register your interest above and we will be in touch.